Geostuff is the world's leading manufacturer of rollalong switches for reflection, refraction, and MASW surveys. Models are available to match 24 or 48-channel seismographs. They are comparatively lightweight, compact, economical, and easy-to-use.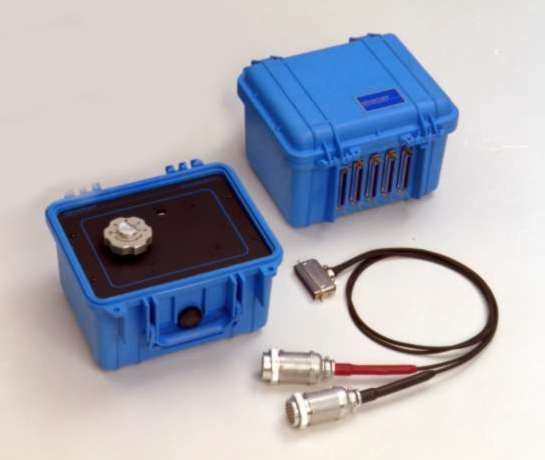 Rollalong switches are designed to automate the process of collecting continuous reflection surveys efficiently. In practice, more geophones are laid on the ground than channels available on the seismograph. The Rollalong Switch selects a subset of the available geophones for each shot point. The active geophones are moved along the ground electrically instead of physically each time the shot point is moved.

Model RS-96/24 has inputs for up to 96 geophones and outputs for a 12 or 24-channel seismograph.

Model RS-120/48 has inputs for up to 120 geophones and outputs for a 48-channel seismograph. This model also provides for a gap between channels 24 and 25 for split-spread shooting.

The system can be configured for use with standard refraction cables or CDP cables*.